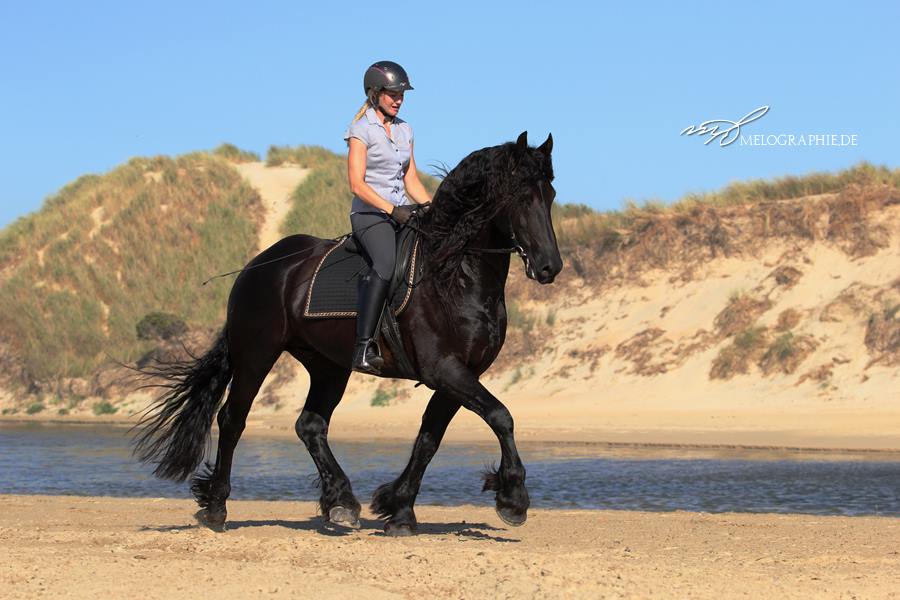 Wilbert van Gelder

(BB1 - KFPS & ANZFHS) 
DOB: 20/1/2007
(Hilwert L Ster-Sport : Nanning 374 x Ludse 305)
Karl adopted Wil for me when he was an 8 month old colt - all it took was a quick 48hr drive from
Woolsthorpe (South West Vic) to Coonatto Station (Orrorroo - Flinders Ranges, SA) and one look at Wil as he came
boldly striding up to us in the paddock and Karl was smitten!
It has been a fun time watching our boy grow from the young colt that he was 9 years ago, in to the magnificent stallion that he is today.
Wil's sire, Hilwert L, has secured his Sport Predicate for Dressage (10 winning points at Medium Level Dressage EA Competition), 
and we look forward to Wil continuing his dressage career and following in Hilwert L's hoofprints.
Wil's progeny are also out competing in a variety of disciplines now, including but not limited to:
dressage, inhand and ridden showing, pleasure, demonstration and harness. 
We are looking forward to our Twin Rivers Mischka turning 4yo later this year, and then
expanding her experience in to the eventing sector.
Wil is available for breeding by chilled semen for the 2016 / 2017 season
$1100 includes 10% GST, the first collection, Live Foal Guarantee 
(shipping and secondary collection fees additional)
Most other studs charge the stallion service fee plus a collection fee to supply the semen -
we include the first collection in our service fee. 
Booking fee of $275 included in stallion service fee (non-refundable)
Subsequent collections are $245 including 10% GST, $25 refundable fee if
shipping container is returned.  Semen can be collected from the stud or
shipped by Aus Post (approx $25 for overnight delivery if you are in a major delivery center area)
or your choice of courier at purchaser's cost. 
Stud Info&Contact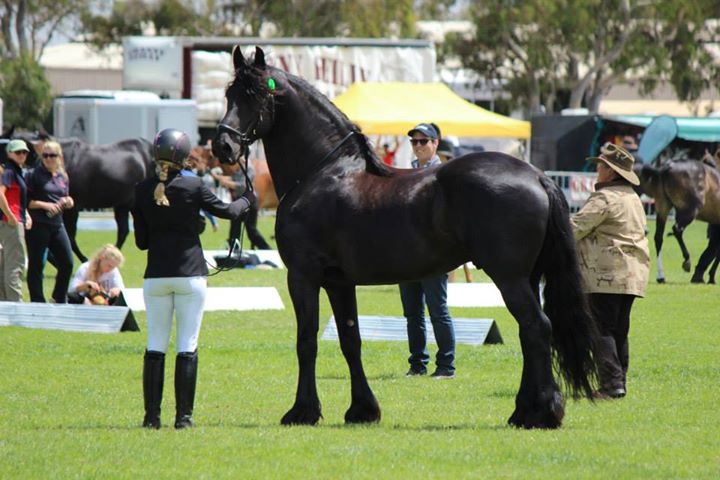 Reserve Champion Led Purebred Friesian - 2014 Melbourne Summer Royal
2012 High Points Winner - ANZFHS Inhand Showing
Supreme Friesian Exhibit 2012 - Royal Geelong Show
Champion Led Friesian Male 2012 
- Royal Geelong Show
Reserve Champion Ridden Male 2012
- Royal Geelong Show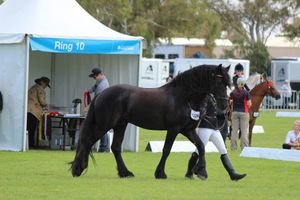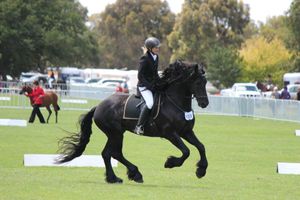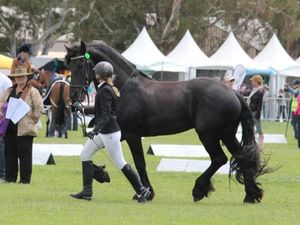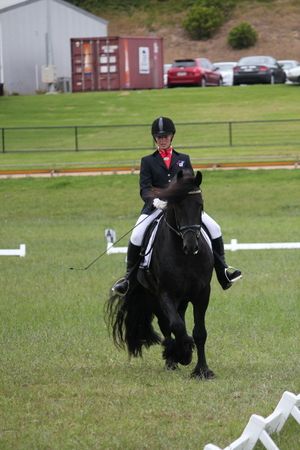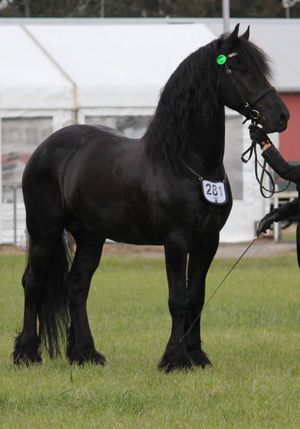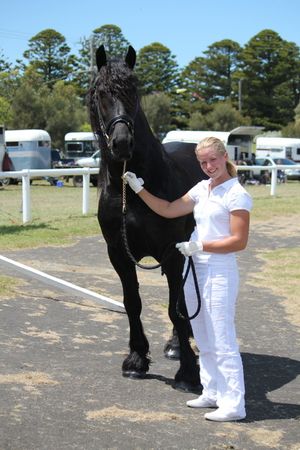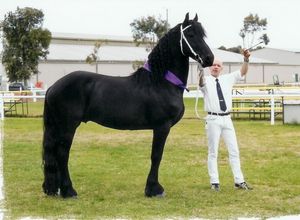 ---