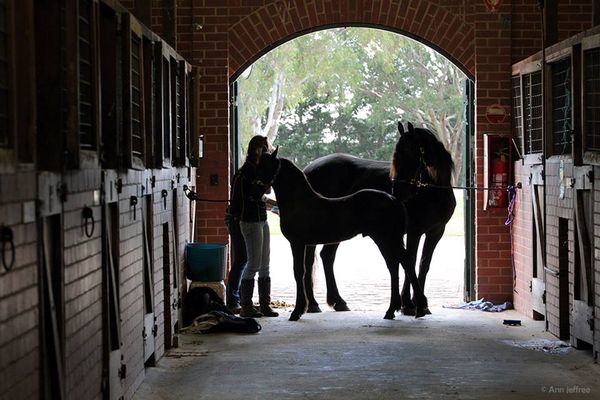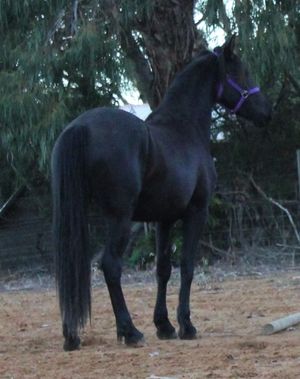 ***SOLD***

Twin Rivers Phillippa
(Mangueira Billie Holliday <Arab-Friesian Warmblood>  x Wilbert van Gelder)

Phillippa is 62.5% Friesian x 25% Arab x 12.5%TB and great grand daughter of the beloved Dagho. 

Phillippa is a stylish and very athletic filly, and keeps her 5 brothers on their toes.  Quite bold but soft natured, movement to die for, will be interesting to see where this young lady ends up. 
.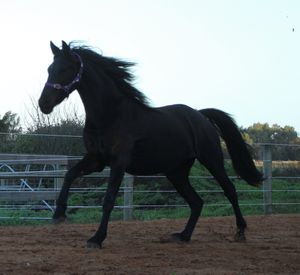 ---
Haiko of Twin Rivers - 1e  Main Foalbook colt  :  ***SOLD***
Gerben 479  x  Jorn 430  x  Jurjen 303
Haiko was awarded a First Premie at the 2019 Vic Keuring, with his trot being scored at a fantastic 8 out of 9 points!, and the Jury suggesting that we keep him as a future stud prospect.  With already having two stallions of our own, we are now working extra hard to find the best possible home for Haiko to go on to.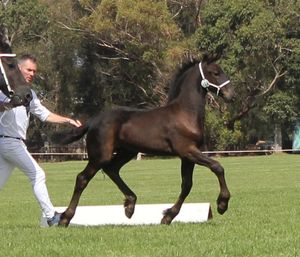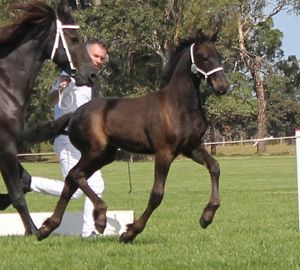 ---
Hannes of Twin Rivers 2e BB2 colt  :  ***SOLD***
Sire:  Vincent of Twin Rivers (Norbert 444 x Jorn 430)    Dam:  Iisha of IFB  (Onne 376 x Laes 278)
Hannes has inherited his parent's easy going and very trainable natures.  He was awarded a second premie predicate at the 2019 KFPS AFHS Vic Keuirng, and is growing in to a beautiful young man.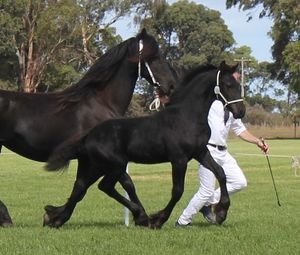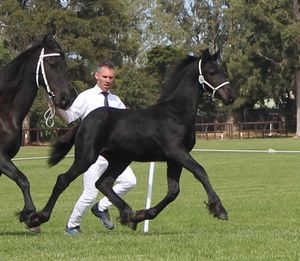 ---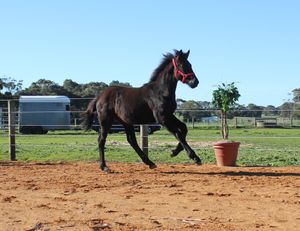 FOR SALE
Rhapsody is 50% Friesian cross filly by our own Wil, out of a first cross Andalusian mare, Oberne Park Kiantabella.  She is light and athletic on her feet - mesmorising us with her grace and cadence.
Rhapsody is offered for sale, will be registered with the AFWHS, is microchipped and will have 2-in-1 vaccination course
$6,600 incl gst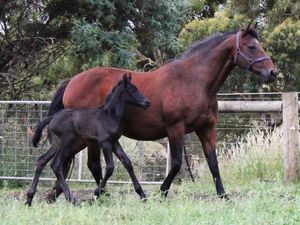 ---
Twin Rivers Nadahl  ~  50% Friesian Gelding  DOB: 30/12/2013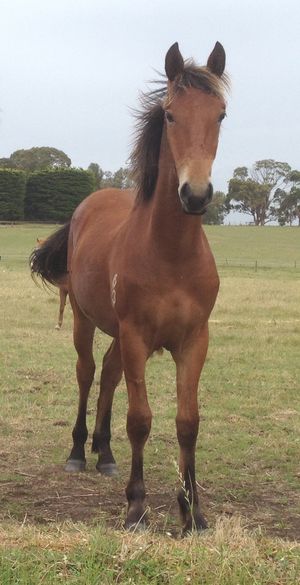 Goldie delivered her stunning colt at 6am on Mon 30/12/2013. 



Nadahl is showing the same cadence as his siblings, but has a huge dash of mischievousness and being the youngest seems to challenge the herd on a regular basis!



Nadahl stands at approx 15hh at 4yrs of age, has fantastic movement, and a kind and willing nature.  Starting nicely under saddle, will be a great ARC, PC or trail / pleasure riding mount
---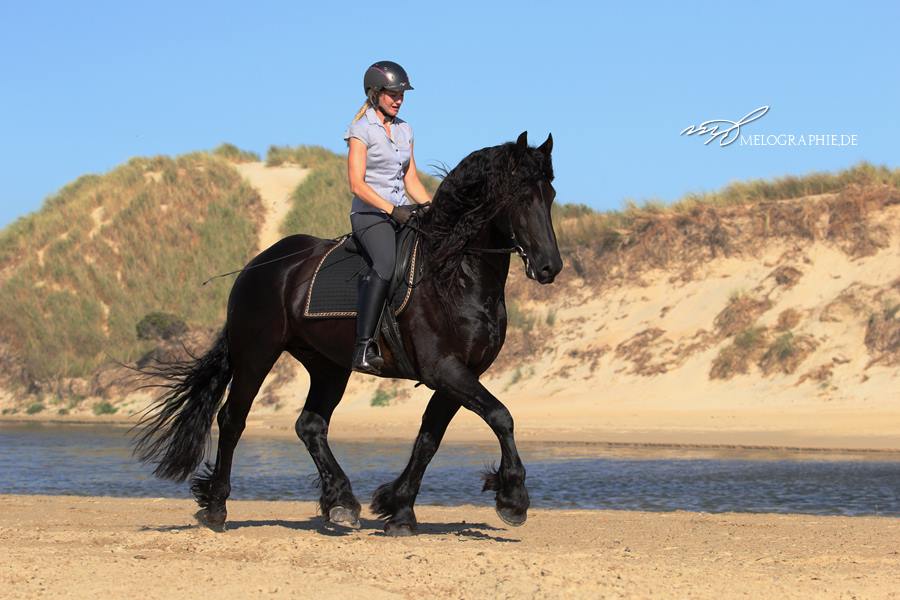 Wil has had a busy life during his time at Twin Rivers Stud, encompassing breed shows, dressage competitions, KFPS Keurings, Liberty Training and Demonstrations, Equitana Stud Ambassador, and the list goes on.  He has been successful in his breeding career, with his semen shipments achieving 100% pregnancy success first cycle todate.  Wil stamps his progeny with strong traits including putting leg under them, natural movement and great conformation, lots of mane and tail, and great characters.

Wil's sire, Hilwert L, has secured his Sport Predicate for Dressage (10 winning points at Medium Level Dressage EA Competition),  and is now out competing in show driving / harness classes in New South Wales.
Wil's progeny are also out competing in a variety of disciplines now, including but not limited to: dressage, inhand and ridden showing, pleasure, demonstration and harness.  We are looking forward to our Twin Rivers Mischka turning her hoof to some low level eventing in the coming season, having been quite consisitent in the dressage arena.
Wil has been retired from stud and is now enjoying life being thoroughly spoiled by Kathryn of Victoria.  We wish them a long and happy time together..
---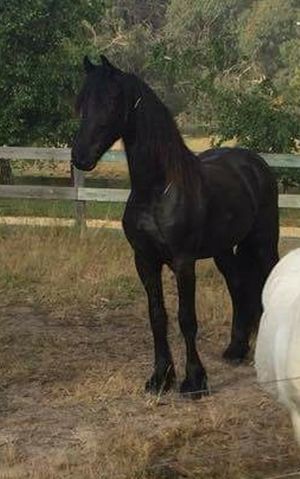 Yannick of Twin Rivers   ***SOLD***
(Wylster 463 x Onne 376 x Laes 278 Main studbook Gelding:


Yannick is by the incredible Wylster 463 out of Iisha of IFB.

Yannick has inherited the fabulous movement of his sire plus loads of hair, coupled with a sensible and keen to learn temperament. 

Yannick has been adopted by Liz & Darren of Victoria, and we look forward to watching his journey with them over the coming years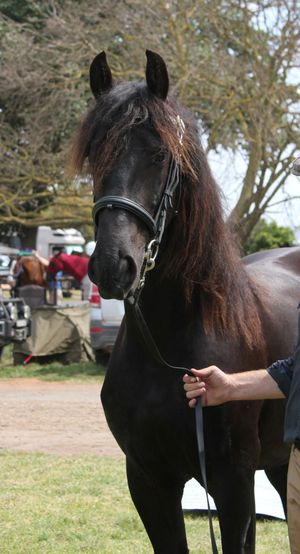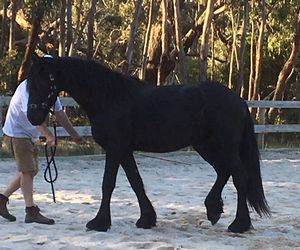 ---
****SOLD****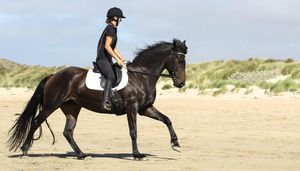 Standing approx 16.1hh at 5 years of age and with movement to die for - Mischka is an eye catching dark brown bay filly with a star and seriously sweet face.   She has fantastic ground covering movement and would be perfect for dressage or eventing.  Easy and trainable nature, Mischka is ready for her forever home.

Mischka has been gradually started under saddle and worked over the past 3 years, Mischka has attended her first competition outing, gaining a 61.3% for her first test (5th place) and a fabulous 65.6% on her second test (2nd place in the class)

Mischka's 10yo sibling, Istari, is currently competing at National level as a trick riding competition horse by Lily-Rose in NSW, Mischka has the same kind nature and amazing movement so will be interesting to see what the future holds for this "little" lady.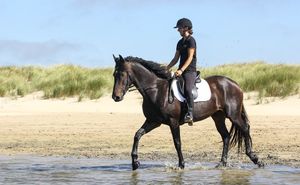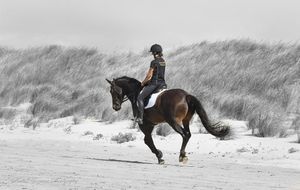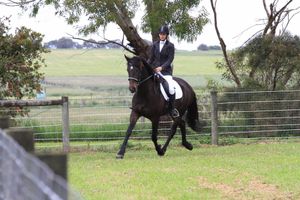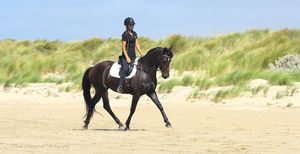 ---
Twin Rivers Mystique (50% Fries X 50% Quarterhorse) SOLD TO Nikki of Victoria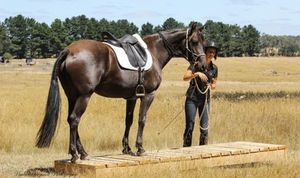 SOLD
Twin Rivers Mystique was the first of our foals born by our own stallion, Wilbert van Gelder.  She arrived in the early hours on 7th November 2012.

Her dam is our Taffy Quarterhorse Mare - Doc's Mescal Maid,  is elegantly boned, standing at approx 15.1hh's at 5 years old, Mysti has the most willing nature coupled with graceful movement and covers the ground seemlessly.

Mystique is sibling of Twin Rivers Jonti, and possesses the same correct mechanics as her older sister.

Mysti has been bought by Nikki of Victoria - Nikki's third Twin Rivers progeny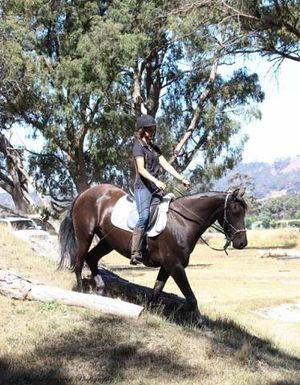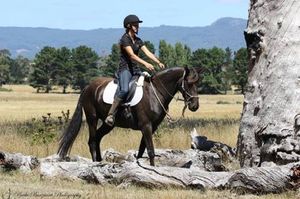 ---